Today, light on flare jeans. Does that remind you of something ?
We at Oraije have been die-hard fans of this shape for years.
We come back with you to the story of this iconic model that we wear night and day.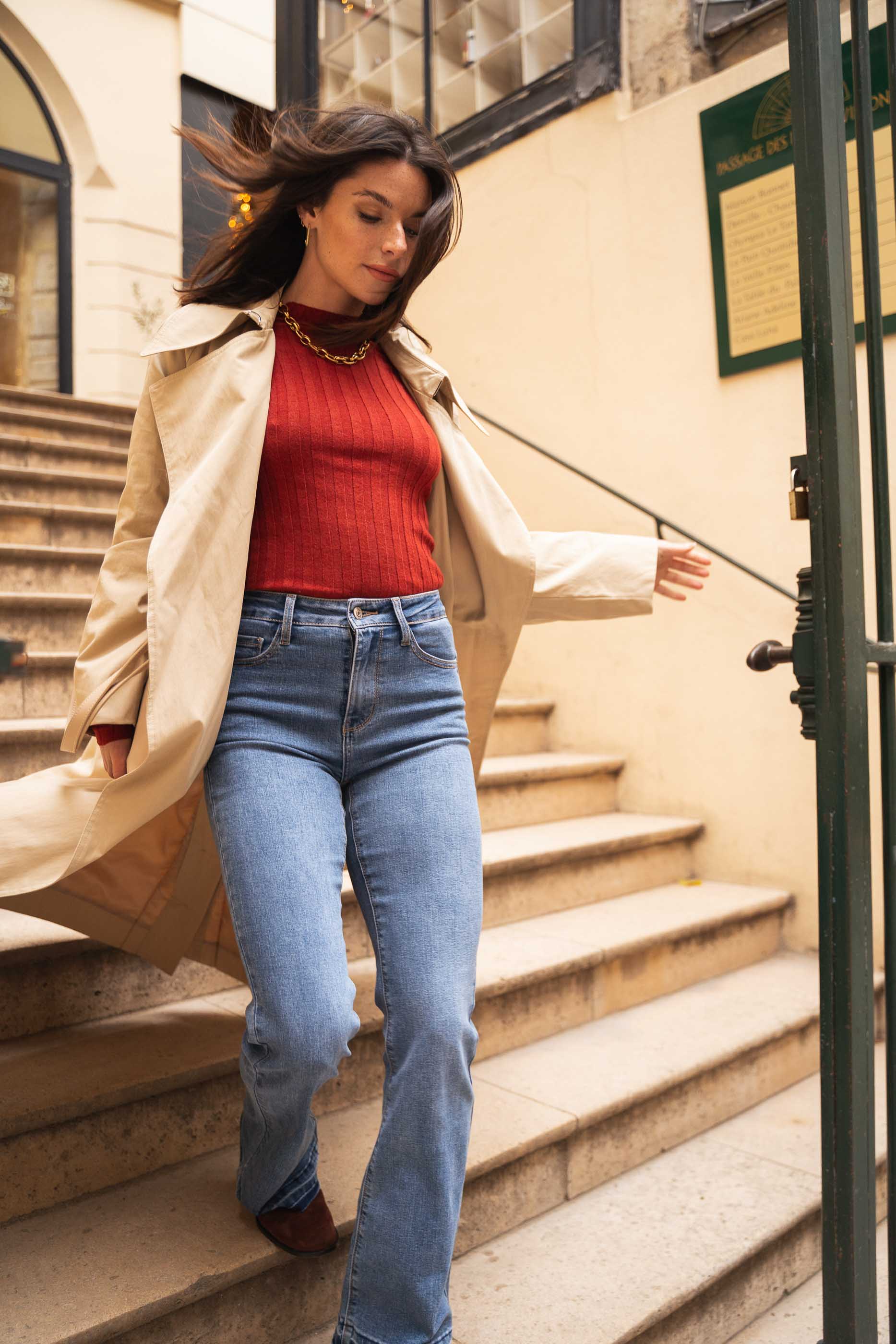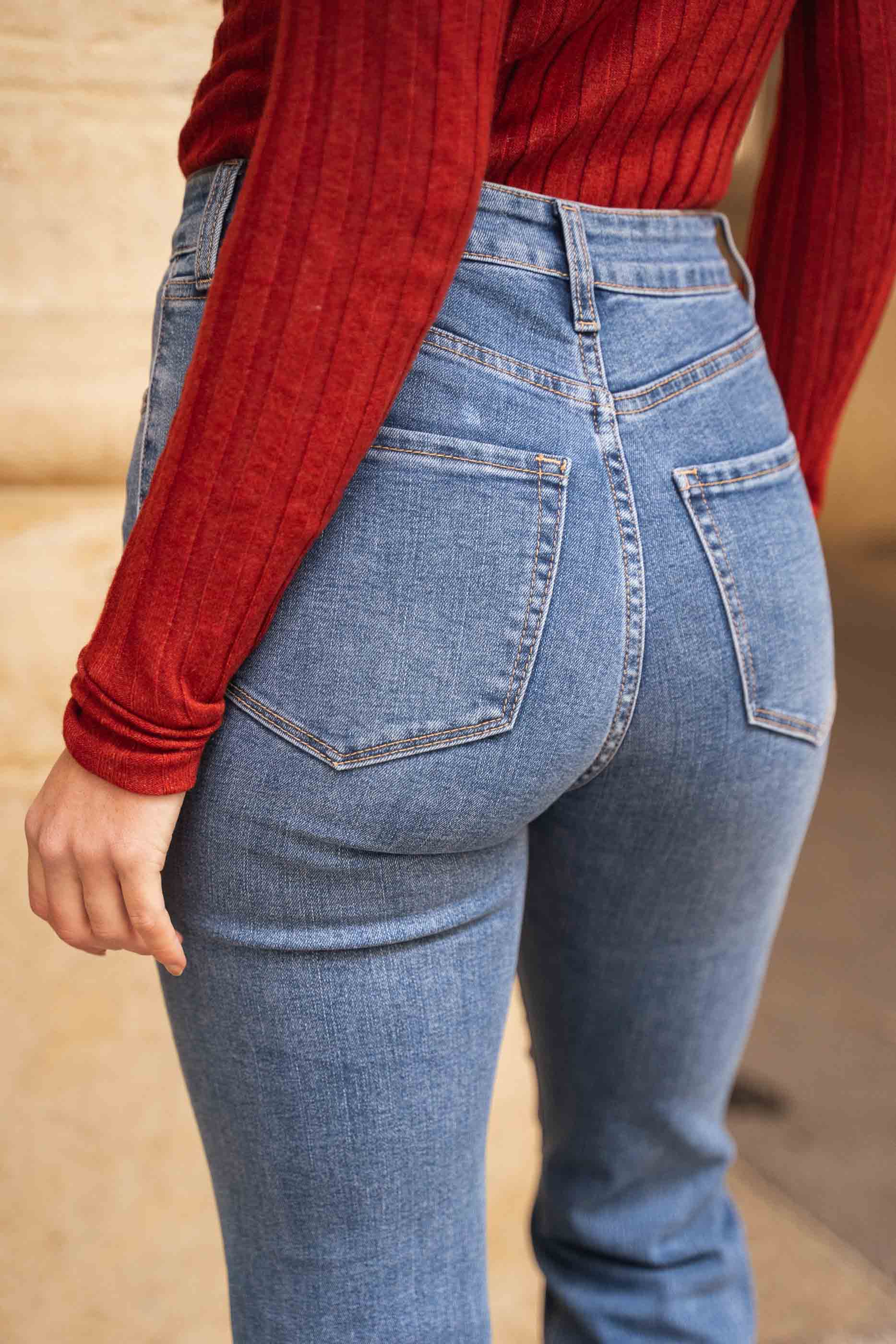 Our history
Oraije jeans are the promise of comfort and self-confidence. Each morphology is a reason to reinvent the codes to better adapt to the daily lives of Oraije women.